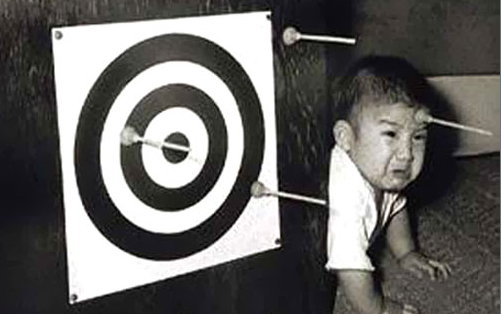 Years and years ago, my first agency recruiting job was with Source Services Corporation now known as Kforce. My first week there they sent me to training in Dallas where we spent a couple of days learning what the experts thought we should know. I remember quite a few things from those days but one thing struck me as strange. The old war horse recruiter, he described himself that way, said that customers don't do business with the company. They do business with the recruiter. He said that customers will remember you and it is the individual recruiter that is most important. I wondered how that could be true. Didn't people buy computers from IBM because it was IBM? I told you it was years and years ago! Well, recently, I have worked with a couple of agencies and this old lesson came back to me. Here's what happened.

I place mostly mid to high level engineers and program managers but occasionally I work a few administrative positions for the groups I support. The need was beyond urgent so I called a highly recommended agency to get a fast start. The recruiter I worked with was excellent. She quickly got what I was looking for, submitted several on-target candidates, and we interviewed and hired two of them. Great experience! She provided exactly the service I needed. So imagine my disappointment when she emailed me to let me know that she was going out on maternity leave and introduced me to her manager. Sure enough, I had another urgent need so I contacted the manager who took down the information and promised a quick response. Well the response wasn't quick and the excuses were plentiful when I was finally able to speak with her. I suggested that our arrangement wasn't working and was assigned a recruiter who was in the office every day who would make sure that I got what I needed. No dice! I did get several resumes but they were so off target I called to brief the recruiter again since the information clearly hadn't flowed down to her from her manager. There were lots of promises, assurances that they were interviewing more candidates for me, and then nothing. So I called another agency and resolved to wait for the recruiter who was out on maternity leave to return. My experience and my behavior matched exactly the lesson I'd learned all those years ago.

The new agency also came highly recommended. I'm dealing with the sales guy and he has kept up a steady flow of candidates. About half of them are of interest and we've had several interviews as a result. No hires yet but at least there is some potential. I'm puzzled why the recruiter doesn't seem interested in my feedback on candidates I reject. I asked him to call me if he wanted feedback but he hasn't called. Perhaps he's too busy or perhaps he knew they weren't a fit before he submitted them? In any case he is providing a level of service that makes him worth dealing with. Not great but not awful either.

So, if you're an agency recruiter what can you learn from this?