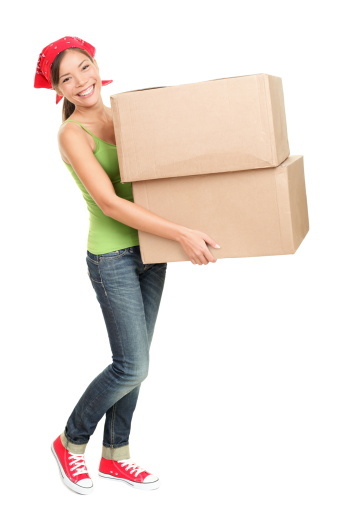 One of the most difficult situations a recruiter can encounter is finding the perfect candidate for the perfect job - with an un-commutable distance between them.
A recent study shows that more than three-quarters of candidates have a problem with relocating - even for a great job. Moving is never easy, especially if the candidate has children in school and/or is part of a two-income family. But as the realities of the recent economy may have driven job hunters to be more willing to relocate, the recession came with a housing crisis that devalued some homes to the point where many recruits can't sell even if they want to.
Here are some tips for recruiters in this tight spot.
Most recruits are hesitant to relocate - even for good jobs.
Online Interviews
The two obvious reasons companies are hesitant to go after out-of-town talent are inconvenience and cost. The first issue is multifaceted and nearly impossible to alleviate.
The second, cost, can be dealt with fairly easily - at least in the beginning. Flying prospective recruits out for interviews is an expense many companies simply aren't willing to incur - and they don't have to. By conducting the preliminary interviews online, employers can whittle down prospective candidates to the ones they're serious about - and worth spending serious money on for an in-person meeting. Technology like Skype wasn't available a generation ago - and it's free.
Coach Your Candidate
Just because you're familiar with the technology, presume that your recruit has never interviewed online before. Practice with them to make sure their equipment works and to let them get a feel for it. Make sure they know to prepare the surrounding area and background by removing any clutter or distractions. Remind them to restart their computer immediately before the interview and to close all other programs. Make sure they know to log on early to prevent any last-minute hiccups.
Tell them not to sit too close to the camera and, most importantly, to take it as seriously as they would any other interview. Remind them to dess the part, and if they would get a haircut or put on makeup or shave for an in-person interview, do likewise here.
Take it in Steps
After the interview, you're obviously going to want to gauge their level of interest. This is a good time to start easing toward the issue of moving. Don't scare them off by dropping the reality of the necessity of relocation on them right away. Remind them of the job's benefits, and be honest with yourself about their qualifications. If you're sure they are a fit, you don't want them to flee out of fear. Balance the need to be honest with the understanding that the moving discussion is the final domino.

You don't always have the luxury of shopping close to home.
For recruiters, the series of discussions that lead from finding an out-of-town prospect to actually getting that prospect to relocate to a new town for a job is a delicate, often frustrating balancing act. The fact is, however, that if the best person for the job is far from home, you become a salesperson as much as a recruiter, and it's your job to close the deal.
Andrew Lisa is a freelance writer living in Los Angeles. He writes about careers and profiles top business professionals such as David Kiger.